LIFETIME MEMBERSHIP AVAILABLE!
Offer Valid: Tuesday - April 24, 2018
Signup Bonus: Download Past 6 Months' PLR!
Regular: $47 A Month
Your ONE-TIME Lifetime Membership Fee: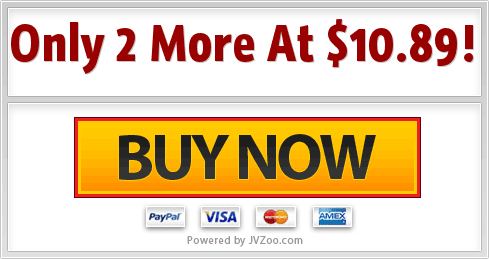 "Now You Can Effortlessly Have Your Own Highly Profitable Book That You Can Claim As The Instant Author And Sell As Your Own While Keeping 100% Profits With No Royalties Paid To Us!"
It has never been easier to become an instant author and start your very own infoproduct business online. All you have to do is stick your name on our books with private label rights, sell on the iBookstore, earning you money while you sleep.
Tuesday - April 24, 2018
Dear Fellow Internet Marketer,
If you want to have your very own hot selling library of books (in just a few minutes!), but you don't want to spend a ton of time, effort and money writing them and hiring copywriters and graphic designers... this may just be the most important letter you will ever read!
I'm sure you have heard it before: "you must have your own products in order to make any real money on the internet." All the biggest names in Internet marketing sell their own products and in those products they teach the importance of having your own products!
And it's true, having your own products is great. It gives you the flexibility to make money a lot of different ways. Information sales is responsible for BILLIONS in profits every year!
How Can YOU Profit Like Crazy From This For A Real Slice Of The Multi-Billion Dollar Cash Pie?
That's where my iBookWholesaler.com Membership comes in...
ONE Hot-Selling Information Product Of Your Own ... Each And Every Month!
What can you do with your PLR book?
Put Your Name Or Pen Name As The Author!

These products are written by professional English-speaking writers, just add your name as the author and they're ready to sell! You may also add some more content or edit some parts if you like, it's up to you!


Resell And Keep All The Sales You Make!

All these products are yours. Sell them as a digital download on your website or the iBookstore for iPad, anywhere! Sell them again and again and keep all the profits. No royalties paid to us EVER!


Start Your Own Affiliate Program And Sell With Affiliates!

You can run your own affiliate program and make money with your affiliates! Sell your products on your own affiliate platform or on 3rd-party marketplaces like Clickbank, JVZoo, or WarriorPlus...


Set Your Own Price! And Make More Money By Licensing...

Set a higher price when you offer resell rights or master resell rights!


Use As Content For Your Websites

You can use the content for your paid membership sites, on your blog, social media or convert as a video for your YouTube channel...
EACH PLR PRODUCT INCLUDES: a professional website to sell your new product, a high-converting salesletter written by our expert copywriters, a high-quality graphics and ecover package designed by our in-house designers, and more!
Imagine being able to offer the opportunity to get new and valuable information EVERY SINGLE MONTH.
How Much Could You Spend To Get An Original Book Each Month?
If you hired someone from Elance or another outsourcing website, you'd get a quote of $200 to $500 depending on what you wanted them to write. That's at least $2400+ per year just for 12 books at 1 book per month!
...I'm Ready To Offer You a 99.9% Discount Over What You Would Have To Pay Someone Else To Write A Book Each Month For You
By using the buying power of my membership site, I have been able to dramatically slash the cost of getting every book written. I want to share that savings with you.
It won't cost $200 nor $500 per month to get one PLR book.
In fact your membership to my site is a measly $47 a month.
Regular: $47 A Month - LIFETIME MEMBERSHIP AVAILABLE! Valid: Tuesday - April 24, 2018
Signup Bonus: Download Past 6 Months' PLR!
Your ONE-TIME Lifetime Membership Fee: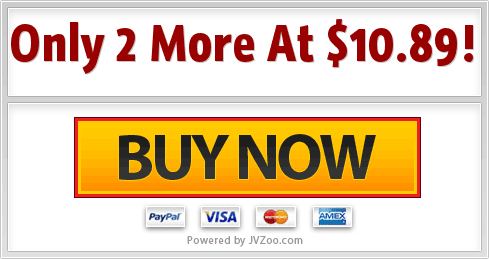 That's peanuts. Think about it... it' s less than the cost of a 300-word article and you get access to COMPLETE premium book that you can use countless different ways to make more money. How much nicer could your romantic dinner be if you can use some of your newly found business income to pay for it?
And I'm going to take all of the risk and put it squarely on my shoulders....
No Strings Attached Guarantee -- Your Membership Is 100% Guaranteed To Make You Money Or I'll Buy It Back From You!
You heard right. I will buy back your membership if the books don't make you income and help you gain notoriety.
And just for taking iBookWholesaler.com for a spin, I'll let you keep the books you receive as my gift to you...
I'm taking all the risk so that you have every reason to act now.
Just try iBookWholesaler.com for one month and I'm sure you'll agree it's the best investment you've ever made online.
Let's be completely honest... I wouldn't put my own reputation at risk if I thought for one second you wouldn't be absolutely happy!
Memberships Are Extremely Limited -- Get Yours Now Or You Risk Being Left Out In The Cold
I am limiting the amount of memberships that are up for grabs to protect the value of the content for all of the other members.
Only 500 488 are remaining so if you wait and the available memberships sell out, you're out of luck.
Simply decide where you want to use the content in your internet business and the hard work is finished.
Save Countless Hours Writing Your Own Books And I'll Deliver It Every Month To You In Mere Minutes!

Join Us Right Now And You'll Be Downloading This Month's PLR Book Package In 2 Minutes Flat!

Regular: $47 A Month - LIFETIME MEMBERSHIP AVAILABLE! Valid: Tuesday - April 24, 2018
Your ONE-TIME Lifetime Membership Fee: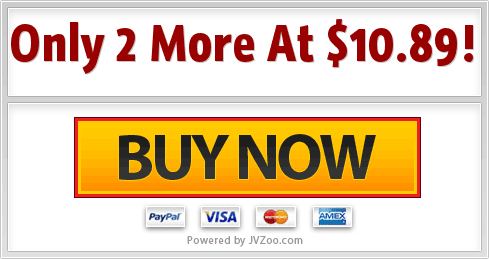 Signup Bonus: Download Past 6 Months' PLR!
P.S. I fully expect our remaining membership spots to fill quickly, so please don't delay. Once all of the memberships sell out, I won't make any more spots available. Don't ask because I'm not going to make any exceptions. For less than a meal at McDonald's, you can join the content elite!
All that matters is you get in right now and take advantage of the ready-made infoproduct you'll have instant access to. Now isn't the time to think of excuses.
So without anything further, click the button to instantly harness the power of these PLR package... for a staggeringly shocking low $47 per month!
No, Thanks! I'm Afraid I Have To Say Goodbye To This Offer Forever...
Click here To Get A Free Gift Package Instead...